WHEN WE POINT OUT THAT TATTOOS ARE A LOT LIKE SEX, YOU'RE SURE NOT TO FORGET THIS CAMPAIGN.
"Tattoos are a lot like sex – you never forget your first!"
And, while a transformative experience, it can also be riddled with nervous excitement and anticipation: 'What does it feel like?' 'Will I like it?' 'Will it hurt?'
We knew that tattoo first-timers needed an honest, friendly and experienced friend to hold their hand, provide trusted 'Tattoo-Ed' and get them through safely. And media needed to be engaged with relevant cultural research, noting how Aussies felt about their first tattoos, from rationale through to regrets.
That's why we onboarded Bepanthen brand fan and celebrity tattooist, Lauren Winzer, to face our campaign. Her status and clientele, including Miley Cyrus and Post Malone, as well as her existing love for the brand, amplified our brand campaign and 'thINK before you INK' consumer research survey, resulting in mass media impressions in culture titles. And we supported all this with a micro-influencer campaign to drive widespread content of the product in-use across a range of tattoos - from head to toe.
With a client who sold over and above target during a pandemic, and a slew of awards for this campaign, you could say it was all a buzz!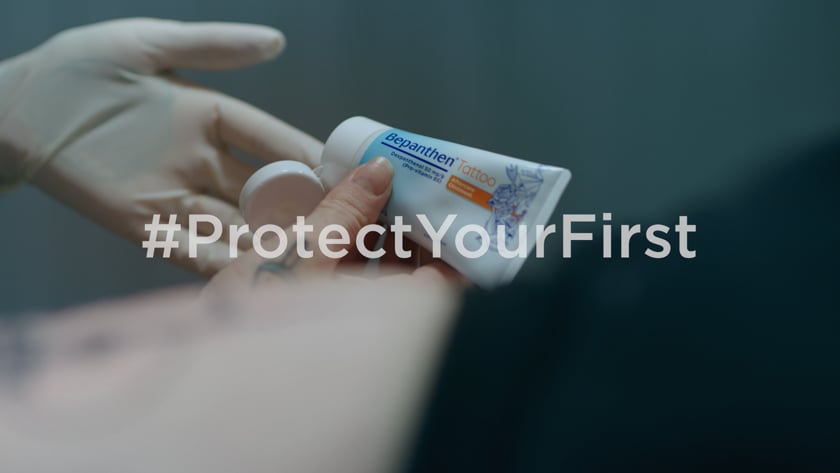 Launching Bepanthen's first foray into Tattoo aftercare with an award-winning campaign and celebrity tattooist to the stars.