To create buzz, stimulate awareness and drive positive reviews of the 100-inch Laser TV, we worked with Hisense to create the ultimate house set up to introduce media to the product, overlooking the Pacific Ocean in Sydney's Dover Heights.
Designed to shine a spotlight on all the premium touches that make the Laser TV the latest and greatest 4K TV, DEC PR showcased the model to media in this extraordinary setting with a launch event, exclusive overnight stays and a robust press office.
Collaborating with a high-end catering company, Gastronomy, to offer an in-house chef along with premium wines supplied by Tyrrell's, the activation included a variety of elements that helped foster an overarching positioning for the product that is premium, cool and attainable – not high luxury or elitist.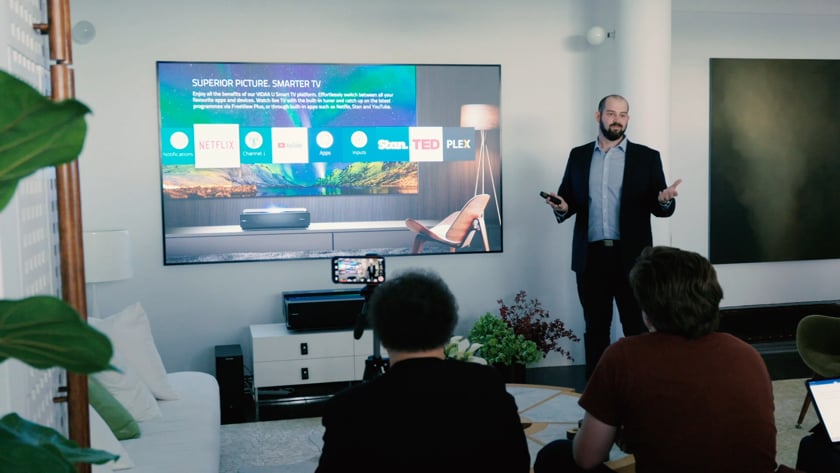 Launch Hisense's new, extra-large premium television offering in Australia: the Series L – a 100-inch 4K Ultra HD Smart Dual Colour Laser TV with HDR.